As the need to address climate change and advance towards a greener future becomes more urgent, it's never been more important for brands and consumers to embrace sustainability and at stella we believe in making better choices for a better world. Of course, being more sustainable with fashion goes further than the labels you choose to buy. Whether it's buying from sustainable shopping destinations, occasionally embracing the rental market, or opting for second-hand over buying new, there are many steps you can take toward becoming greener when it comes to shopping.
And while Sustainable fashion is a term that's increasingly used in the worlds fashion landscape, Australia is leaps and bounds ahead of most countries when it comes to the production and purchase of sustainable clothes and products.
Did you know Australia produces some of the highest-quality natural fabrics, which are exported around the world? We produce around 25% of the global supply of Merino wool (at an estimated value of almost US$5 billion). Australia is also one of the top four cotton producers in the world and the most water-efficient it's estimated that the amount produced in Australia could clothe 500 million people. GO US!
But, if you are shopping new, then there are sustainable ways to do so. In true Stella fashion, we've rounded our 5 favourite sustainable brands (that are also female founded). Shopping eco-friendly is always in style.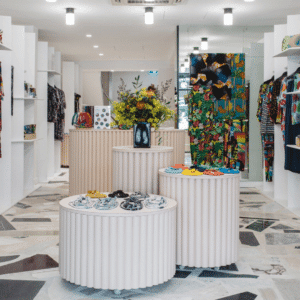 Located on King Street, the bustling thoroughfare of the eclectic Sydney neighbourhood of Newtown, The Social Outfit is more than just a store, it's a registered charity and social enterprise that employs and trains people from refugee and new migrant communities. They manufacture all of their clothes on-site and also run a sewing school which means that not only is the clothing sustainably made, using recycled or waste fabric and low-impact dyes, but ethically made too.  Follow The Social Outfit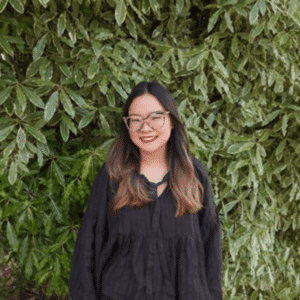 Jesslin Guvani the founder of Pemimpi believes in building a mindful and compassionate brand that focuses on seasonless designs made from natural fibres and materials. The collection has been designed, sourced, and made in Victoria, Australia. Pemimpi is passionate about reducing its carbon footprint while also supporting other Australian businesses when producing its clothing.
Pemimpi wants to see more players in the fashion industry be more aware of the environmental and social impacts of the products they make and that being a sustainable and ethical fashion label is no longer the exception but the norm. We love to see it! Follow Pemimpi The Label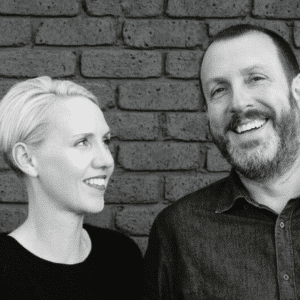 Founders Marnie Goding and Adam Koniaras opened the first Elk store in 2004, keen to create clothing and accessories that transcended traditional fashion seasons. Elk's clientele can wear the timeless creations for years on end, breaking the unsustainable cycle of purchasing and discarding short-lived fashion items.
Their business has since grown to four stores – with an international fan base – and so grows their need to be transparent in all areas of their supply chain, which they fulfil on their website and by educating their stores' staff on the brand's ongoing journey to reduce its environmental impact.
Check out Elk's flagship store on Melbourne's Little Collins Street laneway and you'll find clothes and leather goods that are "undeniably Australian – easy to wear, comfortable, affordable and instantly recognisable". Follow ELK The Label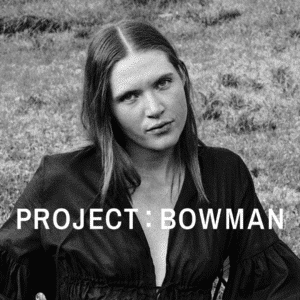 Epitomising what it means to be a label for the modern consumer, Project Bowman focuses on slow, sustainable and ethical production without compromising on style.
We LOVE Project Bowman doesn't follow the traditional constraints of the fashion calendar and collections by releasing pieces how, and when, they see fit.
Co-founders Amber Rigney and Bella Nolan have focused their efforts in a few areas across the business, including materials, local production and waste reduction. The clothes themselves are alternately dreamy and practical—the timelessness of design is another important consideration when it comes to sustainable fashion, and Project Bowman's designer Rigney nails it. Read more about their ethics and sustainability here Follow PROJECT:BOWMAN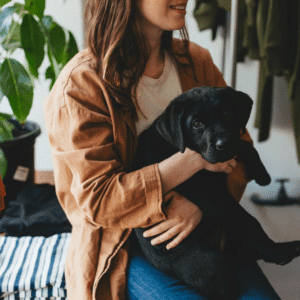 Vege Threads is a loungewear brand that makes organic, ethically made basics for everyday wear. Their collections are manufactured 100% in Australia using organic and eco-friendly materials and dyes in limited numbers. They also have a strong belief in giving back. A percentage of all profits are donated back to their chosen environmental projects and NFP movements locally and around the globe.
"1% for the Planet is a global movement inspiring businesses and individuals to support environmental solutions through annual membership and everyday actions."
Read more about their 1% for the Planet initiative here too. Follow Vege Threads 
Also worth a special Stella mention is the Ethical brand rating app and website, Good On You
Founded in Australia (YAY TEAM) by Sandra Capponi and Gordon Renouf in 2015, the app makes it super easy to determine whether a brand is ethical — and finds substitutes if it isn't. The company is redefining what sustainable fashion means as a whole, focusing largely on environmental impact, labour rights, and animal protection.
Head here to download the app